19/20 septembre 2023 : expertises gratuites d'instruments de musique
Vous possédez peut-être un instrument de musique d'une grande valeur. Pour le savoir, Vichy Enchères organise les 19 et 20 septembre 2023, au 16 avenue de Lyon, des journées d'expertises gratuites, en présence de Jean-Jacques Rampal et Jonathan Marolle, experts en instruments du quatuor, et de Yannick le Canu et Sylvain Bigot, experts en archets .
---
Vichy Enchères : l'assurance d'une expertise sérieuse et reconnue à l'échelle internationale
Fondée en 1983, la maison de ventes vichyssoise s'est rapidement imposée dans le domaine des instruments de musique. Elle est aujourd'hui leader sur le marché mondial des archets. Forte de plusieurs records mondiaux, elle a battu en 2017 celui de l'archet le plus cher au monde avec un instrument de François-Xavier Tourte vendu 576 000€.
Lors de cette même vacation un record – 706 800 € – a également été battu pour un violon du luthier Giuseppe Guarneri.
Grâce à sa collaboration avec des professionnels indépendants, Vichy Enchères propose une expertise extrêmement pointue.
Chaque année, plus d'une quinzaine de ventes aux enchères sont dédiées à la spécialité « musique » et plus de 4 000 instruments trouvent acquéreur.
Si vous souhaitez inclure vos lots dans nos ventes, ou faire expertiser vos biens, n'hésitez pas à contacter l'équipe de Vichy Enchères par email à expertise@vichy-encheres.com.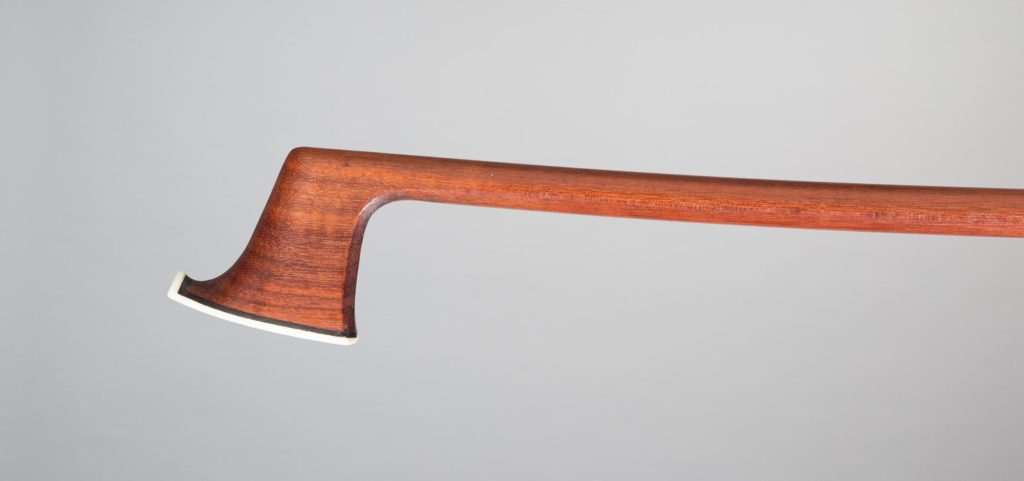 Des surprises et de belles histoires
Vos objets ont peut-être plus de valeur que vous ne le pensez : c'est ce que démontrent les nombreuses anecdotes de la maison de ventes. Régulièrement, des biens d'une valeur insoupçonnée par leurs propriétaires sont expertisés et apportent leur lot de surprises. En 2019, le propriétaire d'un archet chiné en brocante – dont il pensait tirer une somme modeste – a eu la joie d'apprendre que l'instrument avait, en réalité, été fabriqué par François Peccatte, l'un des plus talentueux archetiers français du XIXème siècle.
Une découverte sur l'origine de l'objet qui permit d'estimer l'archet entre 4 000 et 5 000 euros ! Enfin, ultime émotion lors de la vente, puisque le prix d'adjudication s'est envolé à 8 500 euros !
Des histoires comme celles-ci, l'équipe de Vichy Enchères pourrait vous en raconter des dizaines.
Et si la prochaine histoire était la vôtre ?
La marche à suivre
Comment savoir si votre bien a de la valeur ? C'est simple et gratuit. Il vous suffit d'envoyer des photos de qualité de l'objet par email à expertise@vichy-encheres.com. Votre bien fera l'objet d'un examen préalable avant une étude de visu si nécessaire.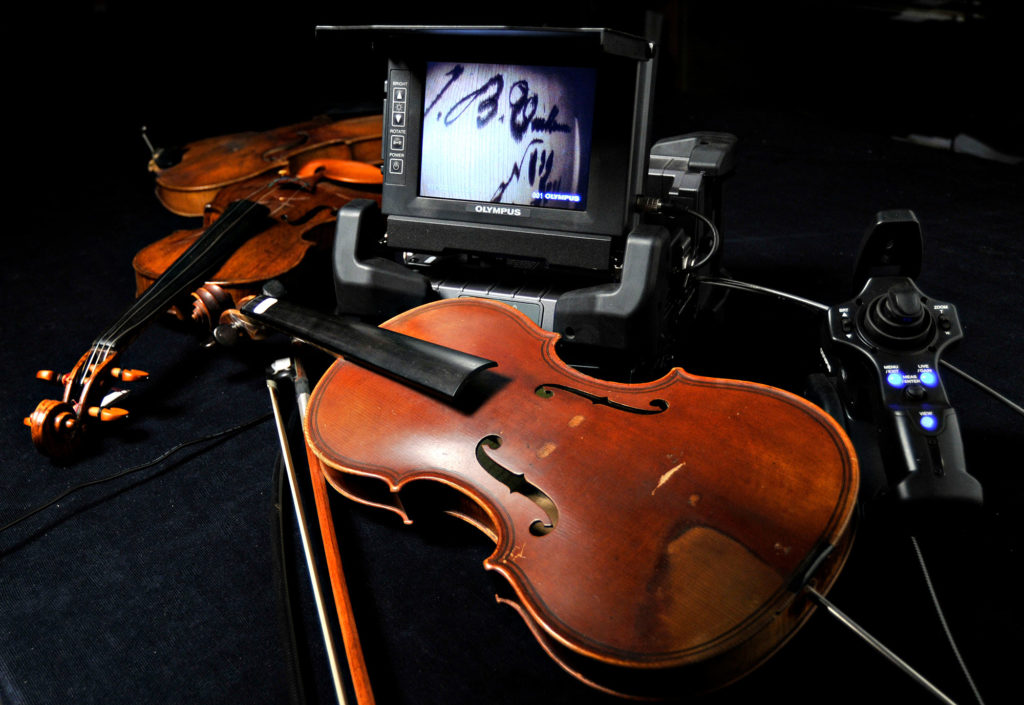 © Christophe DARBELET / Vichy Enchères
---
FREE VALUATION DAYS OF MUSIC INSTRUMENTS
You may have a valuable musical instrument. To find out, Vichy Enchères is organizing, on 19 and 20 September 2023, at 16 avenue de Lyon, free valuation days, with Jean-Jacques Rampal and Jonathan Marolle, quartet instruments experts, and Yannick le Canu and Sylvain Bigot, bows experts.
---
Vichy Enchères: a serious and internationally recognized expertise
Created in 1983, the French auction house is now among the most important international sales of musical instruments "not to be missed". The proficiency of the Vichy Enchères team regularly translates into auctions record like in 2017 with the sell of the most expensive bow in the world: an instrument by François-Xavier Tourte sold for € 576,000. During this same auction, an other record – € 706,800 – was beaten by a violin of Giuseppe Guarneri.
Thanks to its collaboration with independent professionals, Vichy Enchères offers very precise expertises. Each year, more than fifteen auctions are dedicated to the "music" specialty and more than 4,000 instruments are sold.
If you want to include a lot in our auctions, or have a free and confidential valuation, do not hesitate to contact the Vichy Enchères team by email at expertise@vichy-encheres.com.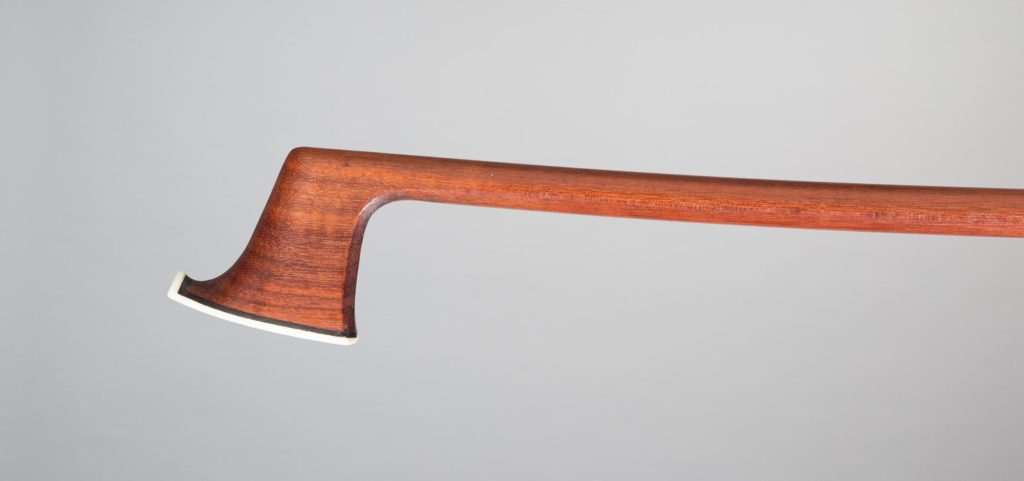 Surprises and amazing stories
Your goods may be more valuable than you might think. so many stories can be told by the auctioneer! Regularly, goods of unsuspected value are appraised and surprise their owners. In 2019, the owner of a bow found in a flea market – had the joy of learning that the instrument was, in reality, made by François Peccatte, one of the most talented French bow makers of the XIXth century.
A discovery that estimated the bow between 4,000 and €5,000! Finally, the instrument was sold for €8,500!
Stories like these, the Vichy Auctions team could tell you dozens.
You could be the next story!
How to proceed
How do you know if your property is valuable? It's simple and free. You just need to send quality photos by email to expertise@vichy-encheres.com. The auctioneer examine your photos before a possible appointment if necessary. You can also subscribe to our valuation days organized throughout the year.